Créat is now able to produce O-rings, washers and X-rings in 2 weeks. We work with our toolmaker from Techne Groupe, H+Valves, in order to satisfy your nedds as soon as possible. The maximal outside diameter of your item to produce in 2 weeks is for instance 375mm. Please do not hesitate to contact us.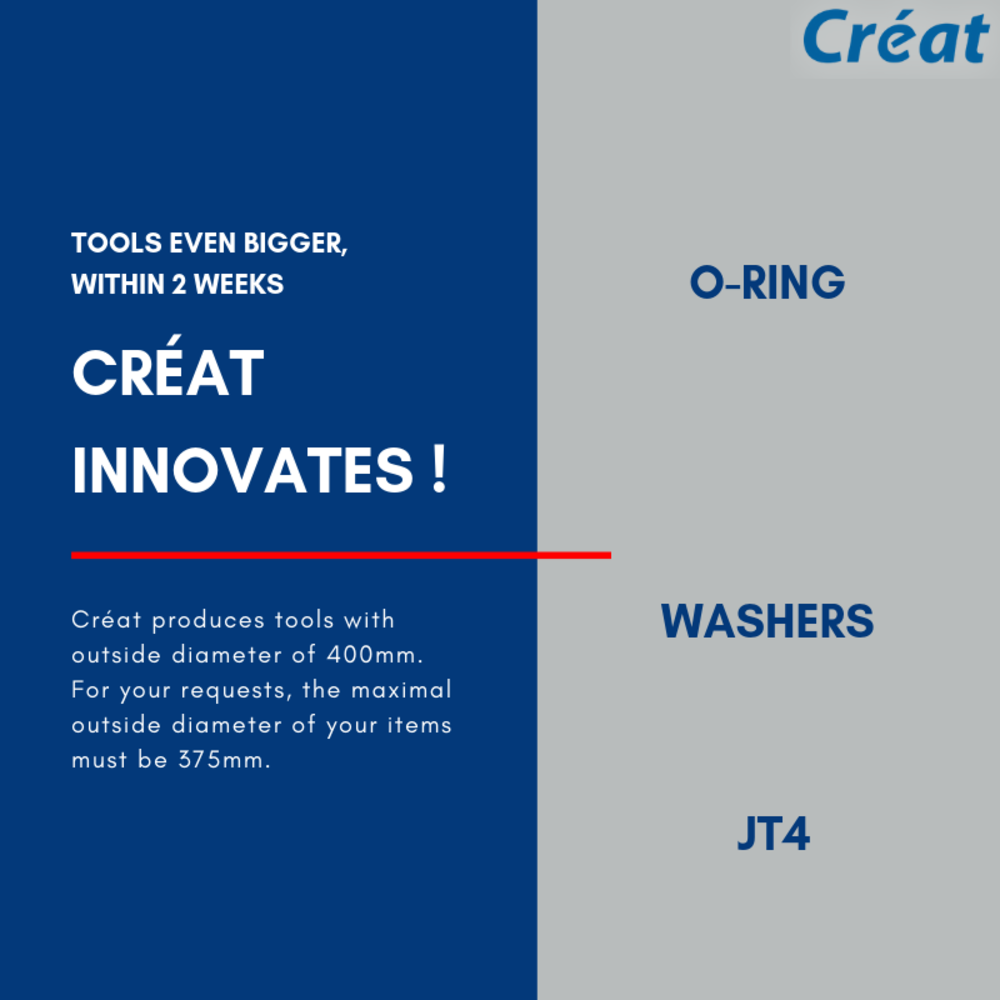 Furthermore, we can propose several compounds: FKM, IIR, CR, HNBR, NBR, EPDM, FFKM, NR, MVQ, FMVQ, CSM (Hyspalon), VAMAC and AFLAS. We also have lots of homologations such as aeronautics approvals, FDA, 1935/2004, WRAS, DVGW, UBA (KTW), Feu/Fumée (EN45545-2), ACS, CLP (positiv List).
Of course, if you wish other profiles such as customized parts, ... We are also able to answer you!