CR – Chloroprene
Chloroprene is a self-extinguishing rubber. It is highly resistant yo outside conditions, ozone and oils.
We recommended it for:
Electronics
Contact with freon
Naval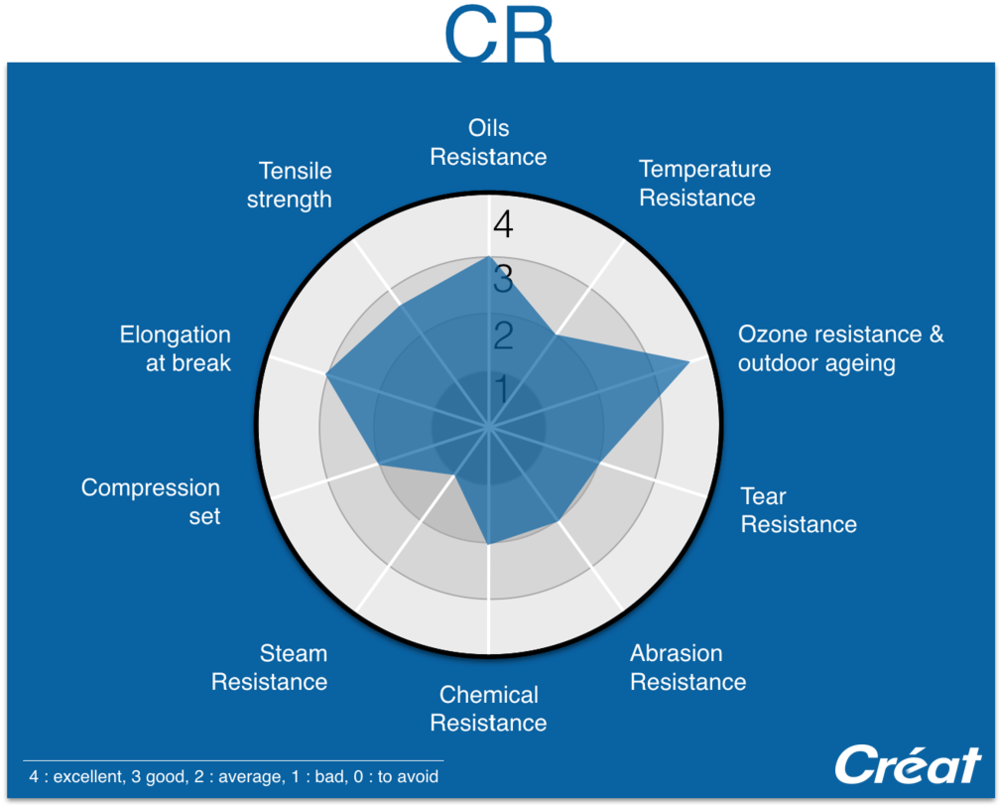 Please do not hesitate to contact us if you need more information on this material or if you wish an offer for seals in CR.