EPDM - Ethylene Propylene Diene Monomer
EPDM is deemed to its excellent resistance to outside conditions. Moreover, it has a great compatibility with water.
We recomended it for:
Plumbing
Drinking water
Steam resistance
Chlorinated water
Home appliances
Aseptic seals
Glycol based brake fluid resistance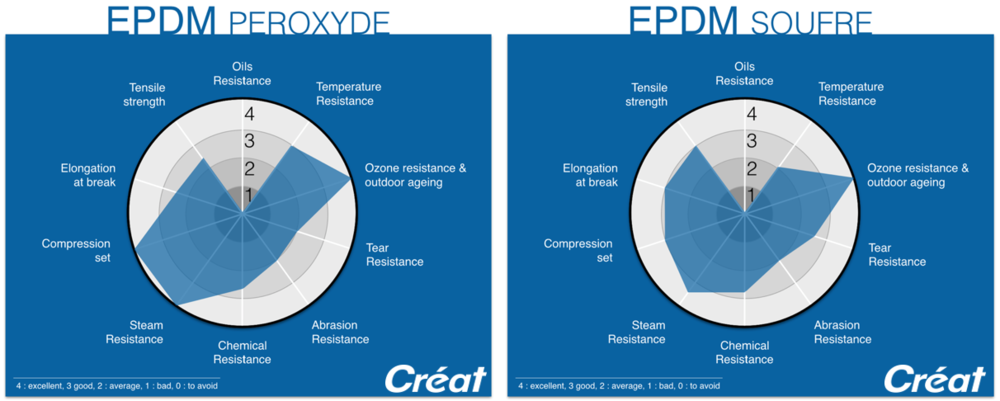 Please do not hesitate to contact us if you need more information on this material or if you wish an offer for seals in EPDM.