FFKM - Perfluoro elastomer
Perfluoro Elastomer has more developped mechanical properties than FKM. It has better resistance to high temperatures and an almost universal chemical compatibility. It is the most expensive rubber due to its specs.
We have Black FFKM and White FFKM USP VI.
We recommended it for:
Chemical / Petrochemical applications
High temperature steam applications
Dye or paint application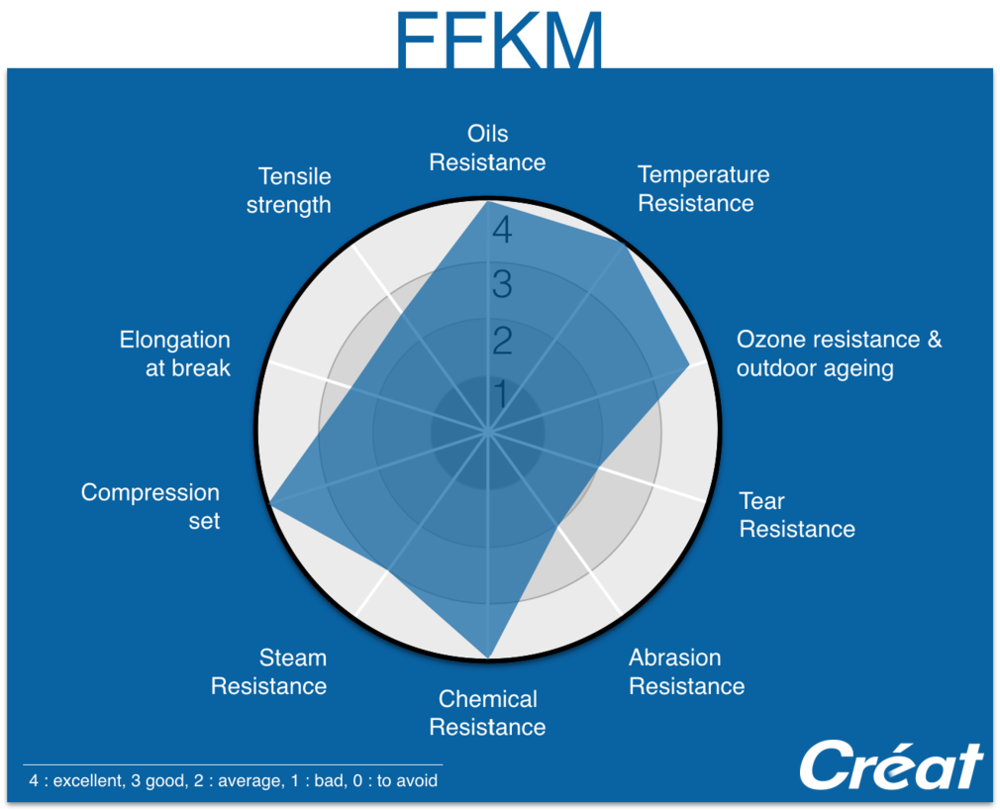 Please do not hesitate to contact us if you need more information on this material or if you wish an offer for seals in FFKM.