FKM - Fluoro Elastomer
Fluoro Elastomer is the reference of the elastomers for high temperature and chemical resistance. FKM is very resistant to outside conditions, oils and fuels.
We recommended it for:
High temperatures
Chemical resistance
Hydraulics
Rotary sealing
Hydrocarbon gases with gas approval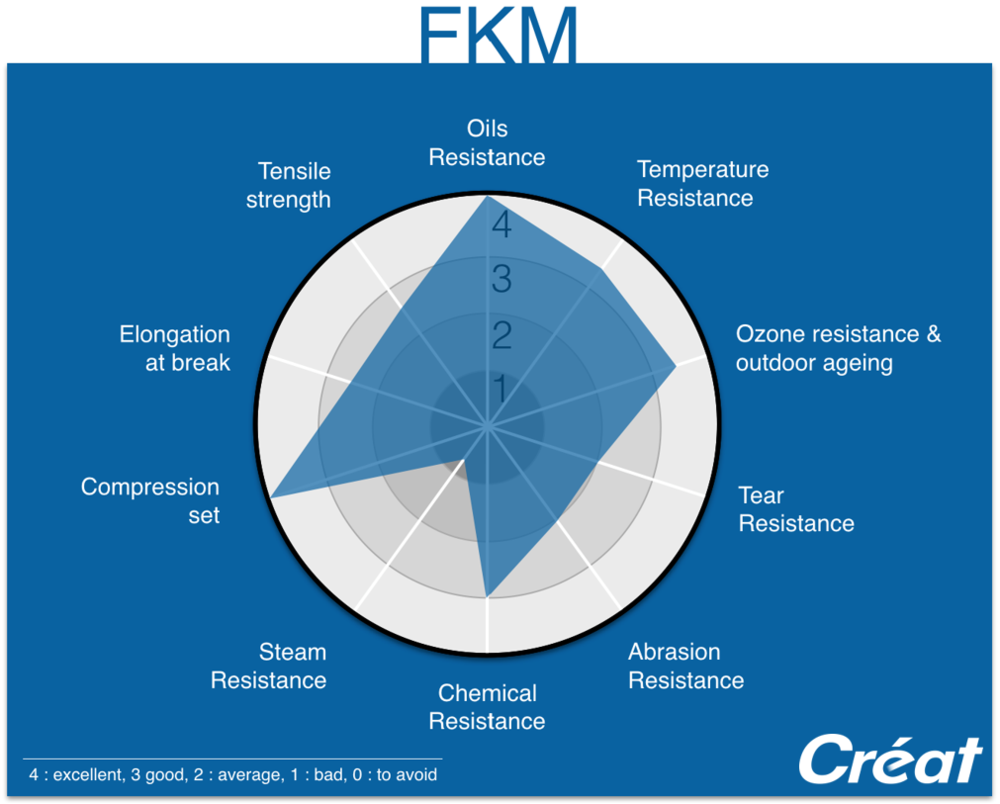 Please do not hesitate to contact us if you need more information on this material or if you wish an offer for seals in FKM.