IIR - Butyl Elastomer
Butyl elastomer has a good resistance to outside conditions (ozone for example). Moreover, it has a good compatibility to glycol based brake fluids but not with oils.
We recommended it for:
Gas proof
Steam (valves)
Outdoor sealing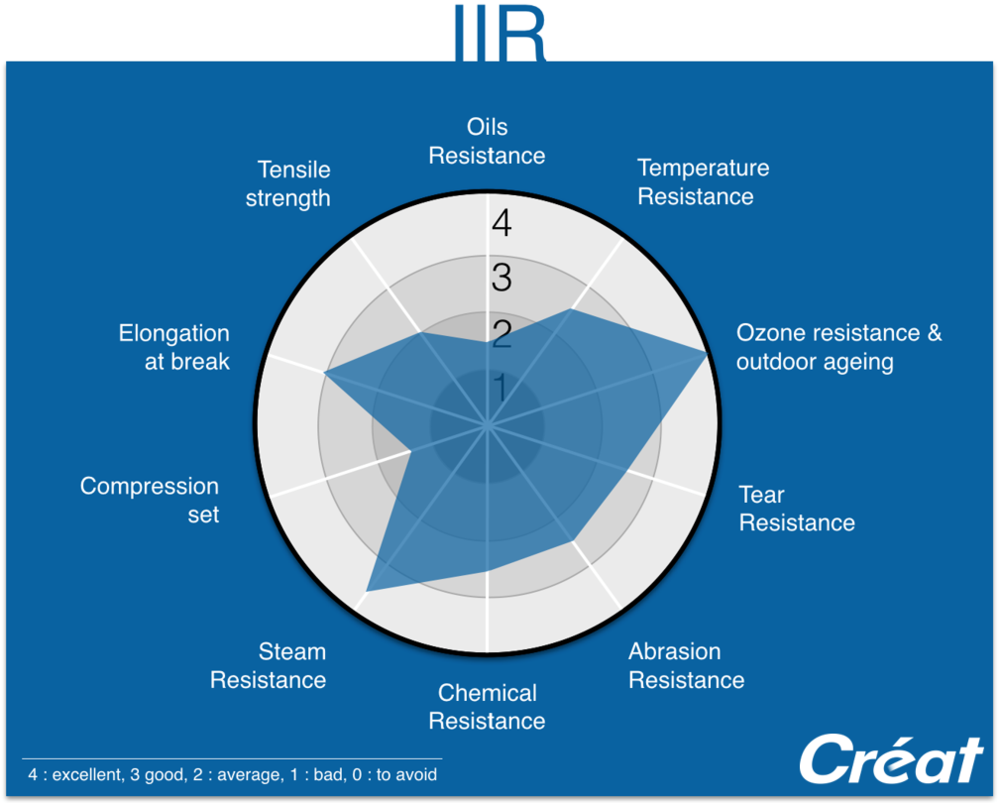 Please do not hesitate to contact us if you need more information on this material or if you wish an offer for seals in IIR.