NBR - Nitrile
Nitrile is the most used rubber. NBR has excellent oil resistance, low price and good mechanical properties.
We recommended it for:
Hydraulics
Water treament
V-seals
Gases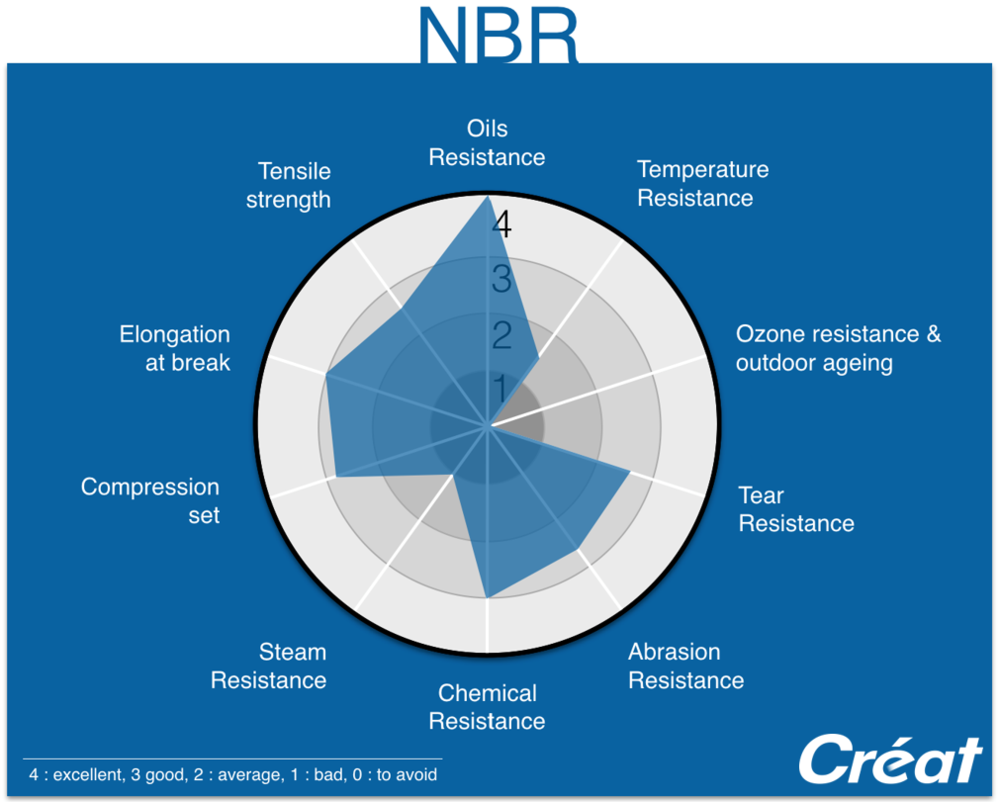 Please do not hesitate to contact us if you need more information on this material or if you wish an offer for seals in NBR.