PTFE - Polyetrafluoroethylene
PTFE has the smallest friction coefficient. It also has an almost chemical compatibility. Furthermore, PTFE has a wide temperature range.
We recommended it for:
Machined to make back up rings
Often associated with a rubber expander (or metal spring)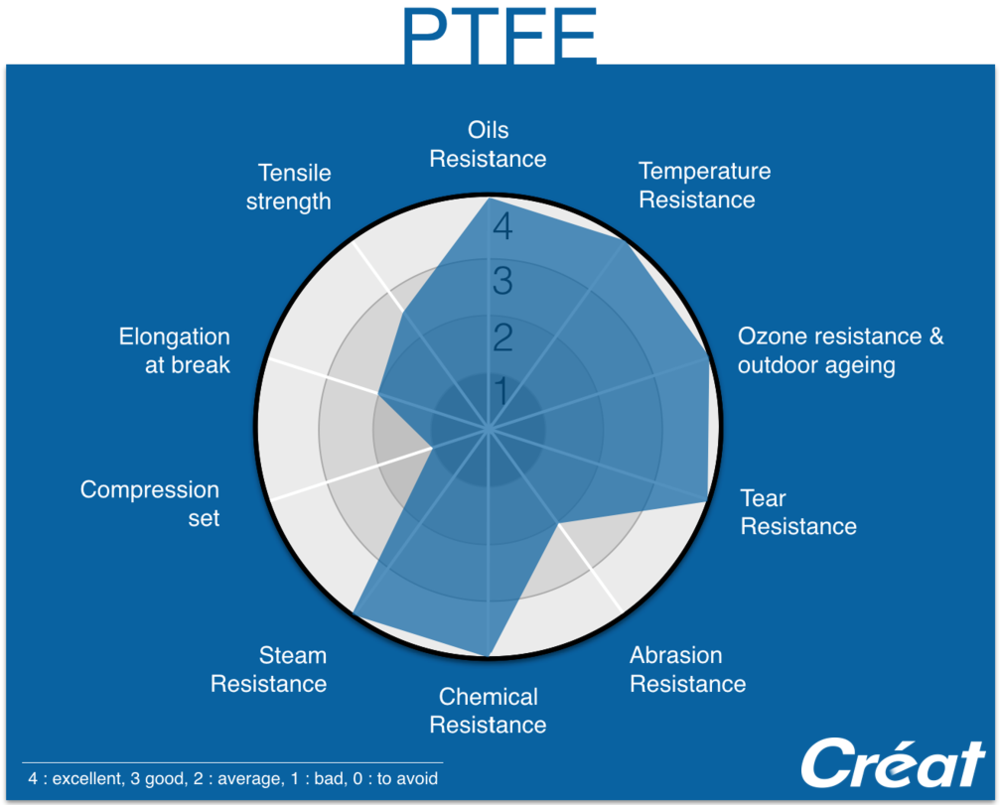 Please do not hesitate to contact us if you need more information on this material or if you wish an offer for seals in PTFE.